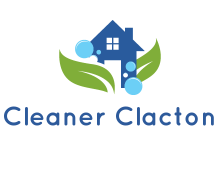 This is what we do!
Regular or one off cleans.

Pre landlord inspection cleans

Post tennent cleans.

Blitz / Spring Cleans.

Pre / Post party cleans.

Post builder cleans.

Almost anything cleans!!!

Including dusting and polishing furniture.

Brass, copper and silverware polished.

Vacuuming, sweeping, mopping, and drying floors.

Vacuuming carpets and rugs.

Cleaning windows and mirrors.

Cleaning and disinfecting bathrooms, toilets, baths, and showers.

Washing up!

Getting rid of nasty limescale build up!

Insides and outsides of kitchen cupboards.

Fridges and cookers cleaned

Specialists in grot and gime removal!
Attention to detail, thoroughness, and quality of service at a reasonable price - that's what you can expect from Cleaner Clacton.
Save some time for yourself, leave the housework to us!


Top Tip:

Bathroom Booster:

Rubbing a teaspoon of lemon oil on glass shower doors twice a month causes water to bead up and roll off. Or, try Rain-X Original Glass Treatment, a car-care product made to keep rainwater off your windscreen. Use it twice a year.

Intere

sted in working for us?

This LINK will only be live if we are looking for new team members and will take you to our online application form. It will only work at times when we have work to offer.
The true secret to a cleaner house is to call Cleaner Clacton now!

07746 052 883